Name: Carmilla Le Fanu
Name Meaning: Garden
Gender: Female
Birthday: October 20th, -----
Age:
Eyes: Crimson
Hair: Ebony
Height: 5'7"
Weight: 130lbs
Build: Voluptuous
Race: Vampire
Occupation: General/Follower of Dracula
Status: Undead
Relationship Status: Single ( Has a sort of relationship with Magnus the Incubus )
Next of Kin: Adeline ( Daughter ) Parents ( Deceased )
Clan: Le Fanu
Background:
Born to an extremely poor family Carmilla was the eldest and most beautiful daughter the family had. However desperate times called for desperate measures; extorting their daughter's beauty Carmilla's money earned a good sum whenever their daughter brought company to some lonely figure. Carmilla eventually grew very bitter; she turned to magic to extract her revenge against her family becoming a witch she condemned her family. Fleeing her homeland she eventually caught the eye of the alluring incubus Magnus; a follower of Lord Dracula their powerful flame resulted in the birth of the powerful cambion child. Adeline. However with his returning to his dark lord's side Carmilla was tasked with raising her child alone; when Adeline was eight years old plague struck the household not wanting to die Carmilla sought out Dracula for a way to prevent the manner. Becoming a vampire she left Adeline for a time to learn control of her new found abilities and life; returning to her daughter when she was ten she learned her daughter was on her deathbed having been attacked by some villagers calling her a devil's child. She turned her daughter despite knowing her child would never hit maturity; she brings Adeline to Castlevania where the two would serve Dracula.
Powers/Abilities: TBD
Fun Facts:
- Whilst she worships Lord Dracula she has long since given up on winning his affections in favor for the affections she receives from the incubus Magnus; her self deemed mate despite knowing an incubus can never truly be loyal to one.
-
Appearance: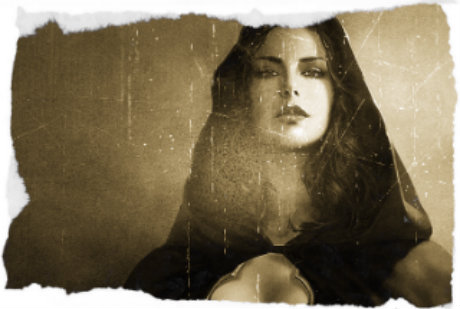 _________________